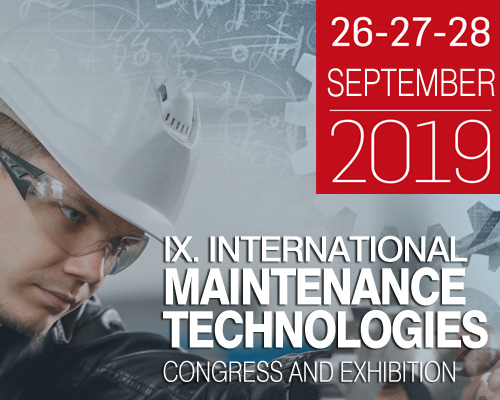 Delegate Participation Form
IMPORTANT DATES
Deadline for Abstract Submission
12.04.2019
15.05.2019
15.06.2019
30.06.2019
Notification of Acceptance
30.04.2019
31.05.2019
30.06.2019
14.07.2019
Deadline for Full Paper Submission (Optional)
19.07.2019
26.07.2019
Notification of Full Paper Acceptance
19.08.2019
Deadline for Registration: 25.08.2019
A Brief Information About Conference
Designing and installing a system of desired and expected features, requires an engineering study. To ensure the continuity of the outputs of an installed system and to continue its production economically and safely, this system should be maintained. Maintenance is a serious engineering work.
The Chamber of Mechanical Engineers will organize IXth International Maintenance Technologies Congress and Exhibition (BTKS) on 26, 27and 28 of September, 2019. The main aim of the congress to bring together the parties involved in maintenance engineering and contribute to the development of maintenance engineering. With the background gains is provided before, IXth International BTKS will be organized in a more comprehensive manner internationally.
In the 8 congresses organized by the Chamber of Mechanical Engineers, the importance of maintenance and maintenance was discussed, the points and innovations in terms of maintenance were discussed and very important results were obtained in the field of maintenance engineering. In this regard, the International Maintenance Technologies Congress and Exhibition will continue as a congress where all the people working in this field meet and discuss the innovations in the field of care.
Maintenance engineering is in constant development with industrial revolutions. Unmanned factories operating in the continuous flow of information with steam engines, electric motors, microprocessors and internet infrastructure; has made maintenance engineering a common area of almost all engineering disciplines. For this reason, International BTKS is a platform open to all sectors and all products and services. With the 4th industrial revolution, the International BTKS will be an activity where maintenance engineering requirements will be defined in the following main topics within the framework of Technological Transformation and Maintenance Engineering. However, the content of the Maintenance Engineering Manual, which will be the main reference in the training of maintenance engineers, will be discussed in this event.
Your participation in the International Congress of Maintenance Technologies and Exhibition will honor and strengthen us.
CONGRESS SCHEDULE
CONGRESS PARTICIPATION FORM
Prof. Leszek A. Dobrzanski
DSc, PhD, MSc, Eng, Hon. Prof., M Dr HC is currently a Full Professor of Materials Engineering, Nanotechnology, Biomaterials, Medical, Dental and Manufacturing Engineering, Management and Organisation and the Director of the Science Centre ASKLEPIOS of the Medical and Dental Engineering Centre for Research, Design and Production ASKLEPIOS in Gliwice, Poland and Principal Investigator and the Supervisory Council Chairman of the Centre. He is a Fellow of the Materials Science Committee of the Polish Academy of Sciences (PAS) and the President of the Metallic Materials Section of this Committee, and a Member of several Sections of the Metallurgy Committee of the Polish Academy of Sciences, and Committee of Machine Design of the Polish Academy of Sciences. He is a Vice President and a Fellow of the Academy of Engineers in Poland. He is a foreign Fellow of the Ukrainian Academy of Engineering Sciences, and a foreign Fellow of the Slovak Academy of Engineering Sciences. He is the President of the World Academy of Materials and Manufacturing Engineering, and a President of the international scientific society - the Association of Computational Materials Science and Surface Engineering. He is the Editor-in-Chief of the "Journal of Achievements in Materials and Manufacturing Engineering", "Archives of Materials Science and Engineering" and "Open Access Library" supported by the Ministry of Science and Higher Education of Poland. Prof. Leszek A. Dobrzanski is a creator and leader of the Scientific School - actively created by him new scientific specialisations, which resulted in promoting by him in person of a group of 62 completed PhD theses and next PhD dissertations in progress, as well as promoting ca. 1000 MSc and BSc theses. The published creative scientific output of Prof. Leszek A. Dobrzanski of the international significance pertains to materials science, surface engineering, nanotechnology, biomaterials and bioengineering, computer aided engineering materials design and modelling of their structure and properties. His scientific output includes about 2500 scientific publications with others currently in printing, including about 55 books and monographs and ca 50 chapters in books and monographs, 225 papers in English in journals covered in the Web of Science Core Collection. He is the author or co-author of 52 patents and scientific editor of over 450 joint publications, including many editions of the scientific journals of worldwide circulation edited by him in English, as well as of proceedings of the international scientific conferences. Prof. Leszek A. Dobrza?ski has been cited ca. 12500 times in worldwide scientific journals according to Web of Science, Scopus, Google Scholar & Harzing's Publish or Perish and also in Poland; number of citations: 12402 (GS - Google Scholar), 3749 (SC-SCOPUS), 2274 (WoS-Web of Science), h-index: 46 (GS), 29 (SC), 23 (WoS). Prof. Leszek A. Dobrza?ski has 55 position in ranking most cited Polish scientists of all scientific disciplines and is included to the group of 5% most read Authors on the Academia Platform.
https://scholar.google.com.tr/citations?hl=tr&user=hSDLvSQAAAAJ
Prof. Dr.-Ing. Joachim Hammer Studium Studienort: Friedrich-Alexander Universität Erlangen-Nürnberg Studiengang: Werkstoffwissenschaften Jahr: 1986 Promotion Jahr: 1990 Thema: Kriech- und Zeitstandverhalten der einkristallinen Nickelbasis Superlegierung SRR99 unter besonderer Berücksichtigung der mikristrukturellen Vorgänge und der Materialfehler Berufliche Tätigkeit 1986 bis 1991 Wissenschaftlicher Mitarbeiter am Institut für Werkstoffwissenschaften, Lehrstuhl I, Allgemeine Werkstoffeigenschaften, Prof. Dr.-Ing.H. Mughrabi, Friedrich-Alexander Universität Erlangen-Nürnberg 1991 bis 1994 Eurocopter Deutschland GmbH (vormals Messerschmitt-Bölkow-Blohm GmbH), Unternehmensbereich Hubschrauber, Bereich Entwicklung, Zuständigkeit für metallische Werkstoffe, Korrosion und Oberflächentechnik 1994 bis heute Mitglied im EADS-Arbeitskreis (vormals DASA) Metallische Werkstoffe und Bauweisen Mitglied im EADS-Arbeitskreis (vormals DASA) Smart Materials Professor an der Ostbayerischen Technischen Hochschule Regensburg
Prof. Dr.-Ing. Ulrich Briem Education Study location: University of Stuttgart Degree program: Mechanical Engineering Degree: 1990 Promotion Year: 1996 Topic: Improvement of the Ablegereifeerkennung running wire ropes by combination of deposit criteria Professional activities 1991 to 1996 Research assistant at the Institute for Materials Handling at the University of Stuttgart 1996 to 2005 Head of Research and Development at CASAR Saar wire rope factory in Kirkel 2005 until today Professor at the Ostbayerische Technische Hochschule Regensburg 2008 until today Member of the OIPEEC (International Organization for the Study of Fatigue Resistance of wire ropes) 2012 to present Chairman of the technical committee "Cranes" of the VDI
Assistant Professor Luca Fumagalli
Politecnico di Milano | Polimi · Department of Management, Economics and Industrial Engineering DIG PhD Maintenance 4.0 Maintenance Management has evolved into the new concept of Asset Management and maintenance related activities are increasing their importance in the mature companies that have understood the importance of a good monitoring and control of the assets. To this end, new technologies allow to improve the knowledge about the asset, thanks to new Digital Twin solutions and predictive maintenance capabilities. Moreover, maintenance 4.0 means also a new way of considering the role of the maintenance operator as well as new skills required to the maintenance staff.
https://scholar.google.com.tr/citations?hl=tr&user=4mNOqu0AAAAJ
SUPPORTING ORGANIZATIONS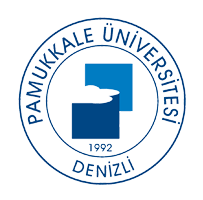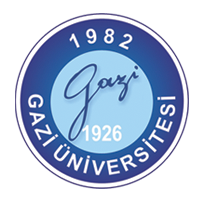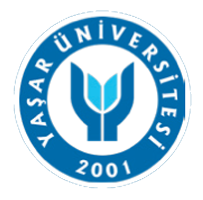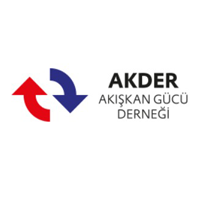 DELEGATE PARTICIPATION FORM
© 2018
btks 2019
All Rights Reserved.